New CD of the legendary guitarist whom Japan is proud of, and Mr. Mine(Sharp Five) is released.
The music which I made is in the 5th music.
The review of this CD was carried by the pipeline 53 of U.K Elec Instro magazine.
This CD is mailed when wanting. !!

mailto:sato@msato.net
Seller : Masamitsu Sato
Postal code : 020-0813
Address : 1-14-21 Higashiyama Morioka-City Iwate-Ken Japan
Sale day : on sale
Price : $30(The charge of dispatch is included.)
CD Jacket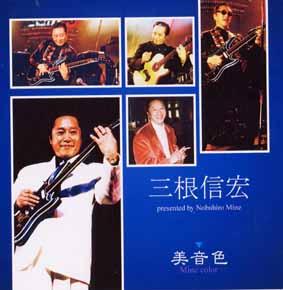 Back Cover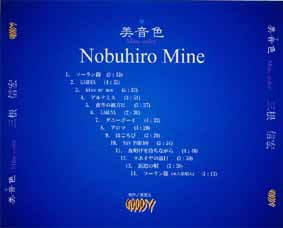 Song Title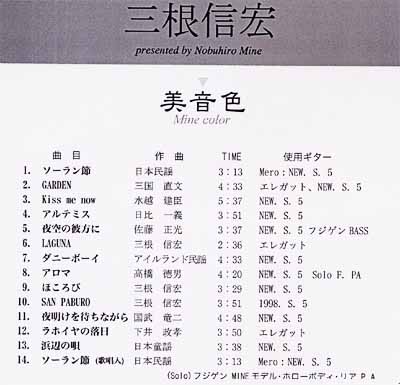 Title : Mine Color(All Instro)
Price : $30(The charge of dispatch is included.)
Track :
1.SORAN-BUSHI(Japanese Old Fork Song)
2.Garden(Mine fan writes music)
3.Kiss Me Now(Mine fan writes music)
4.Artemis(Mine fan writes music)
5.Beyond The Night Sky(Mine fan writes music Me!!) [Real Audio] [MP3]

6.LAGUNA(Mr.Mine)
7.Dunny Boy(Ireland folk song)
8.Aroma(Mine fan writes music)
9.HOKOROBI(Mr.Mine)
10.San Paburo(Mr.Mine)
11.YOAKE-O MACHINAGARA(Mine fan writes music)
12.RAHOIYA-NO RAKUJITU(Mine fan writes music)
13.HAMABE-NO UTA(Japanese Old Children's song)
14.SORAN-BUSHI(It sang A Mr.Mine)